The voting for the Million Dollar Mission opened at 10am on March 1st, 2019. The first time you vote they need to verify your email address so please be sure to follow these instructions to ensure your vote is counted.
Apparently once you're verified on that particular email address you won't need to do it again next time round.
Visit here to vote for us:
First time round you'll need to verify your email address.
They'll send an email, you then click the link inside it and it will come back to the website again.
You'll see this button which you need to click:

Their site is going very slowly at the moment (1st March 2019), so
don't close the page until you see this confirmation: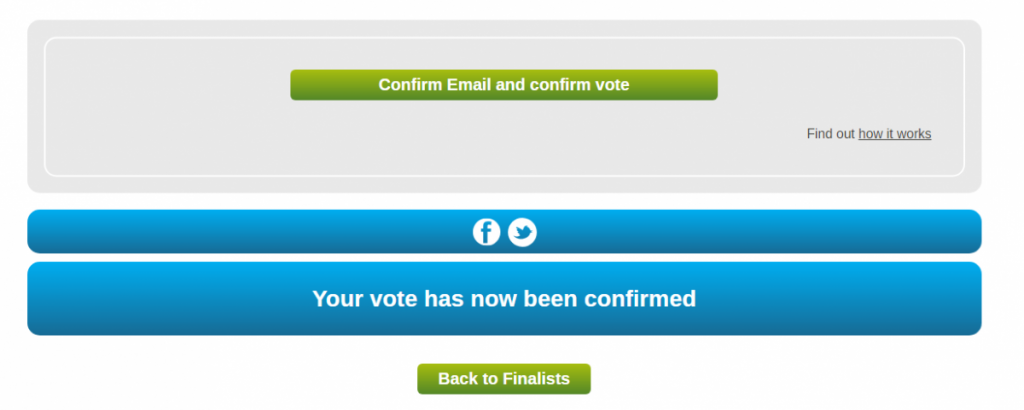 If your partner has a different email address please be sure to get them to vote too.
Feel free to forward this on to all your friends, family and colleagues and encourage them to vote too.