Henderson Rotary's RYDA (Rotary Youth Driving Awareness) programme has been selected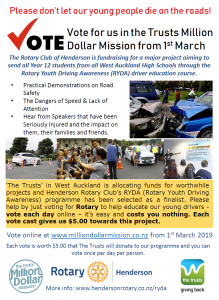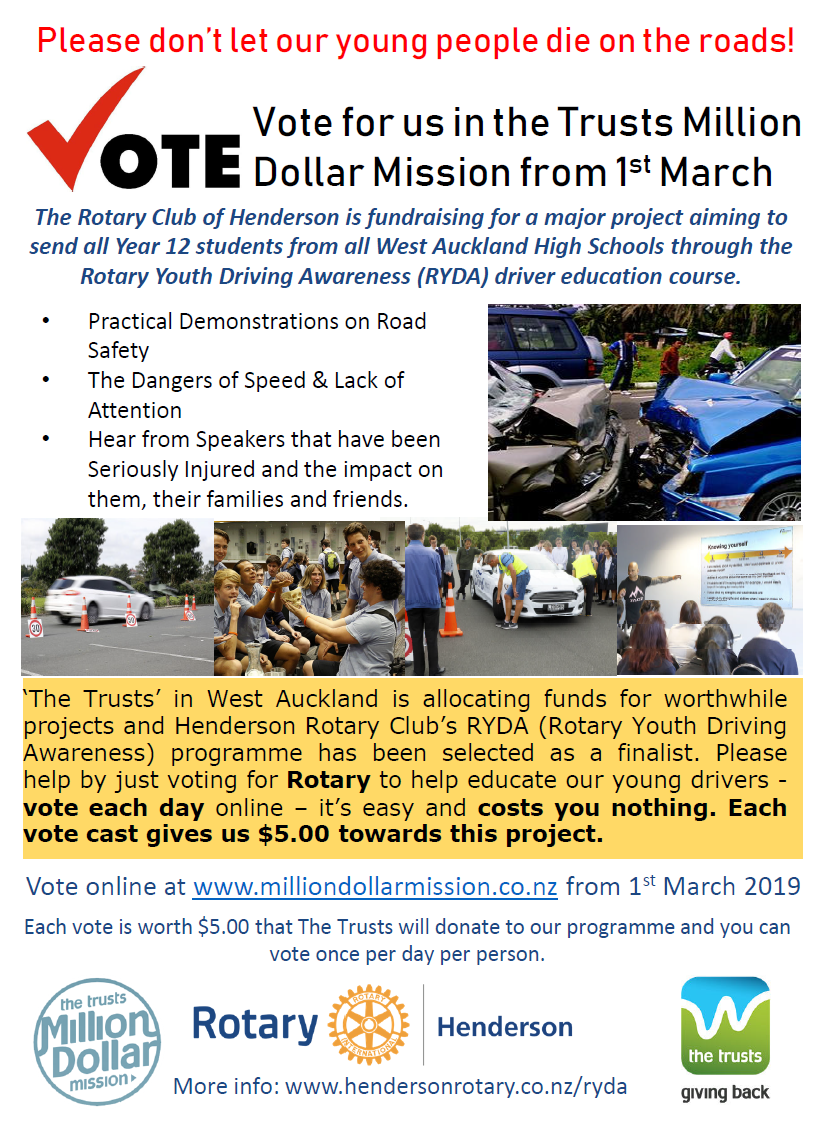 as one of the finalists for The Trusts Million Dollar Mission 2019
We need your help in voting for us to help fund this amazing and worthwhile programme which is aiming to educate West Auckland's young people about how to be safer drivers and passengers in cars.
The feedback we've had from the Year 12 participants of the RYDA programme over the last 6 years has been very positive – especially the impact of hearing from a survivor of a serious car crash and hearing the story of Genevieve, a young woman who lost her life behind the wheel. To find out more about RYDA, please visit this page and watch the video or check out the website of Road Safety Education, a Rotary run organisation which runs the programme for us.
The Million Dollar Mission runs from 1st March 2019 until funds run out, or we reach our maximum of $40,000. Please tell all your friends to vote online at www.milliondollarmission.co.nz from 1st March. It's free and easy, and you can vote once per day. Every vote cast for us gets $5.00 towards this project from The Trusts.