Henderson Rotary is proud to be running this year's Westgate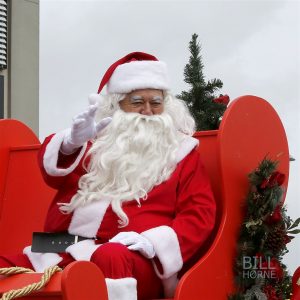 Santa Parade on
Saturday 25th November 2017, starting at 10am.
The parade is the fifth parade that the club has run at Westgate, after running the parade in Henderson for over a decade prior to that. The Westgate parade is supported by owners of the Westgate Shopping Centre, NZ Retail Property Group as well as the Henderson-Massey Local Board.
This year we are aiming to raise the quality of the floats and entrants even further than in previous years. NZ Retail Property group has generously offered some substantial prizes for the best decorated floats:
BEST OVERALL FLOAT
First Prize: $3,000
Second Prize: $2,000
Third Prize: $1,000
BEST WALKING GROUP
First Prize: $1,000
FREE TRAILER HIRE FOR FLOATS OFFER:
We are also aiming to make it easier for more schools and community organisations to enter a float. We have teamed up with Hirepool Henderson to obtain trailers with high sides suitable for turning into a float. You may be eligible to get the trailer provided for your organisation for free.
HIGH STANDARD OF DECORATION REQUIRED BY ALL FLOAT PARTICIPANTS:
Because of the excellent prizes on offer and the fact that there is a limited number of floats and walking groups that we can accommodate in the parade, we are this year asking for you to provide details of the theme and style of decoration that your float will be decked out in. We reserve the right to refuse entry to participants who are not proposing to decorate their entry sufficiently so please provide us with specific detail when you submit your application form.
You can find our information pack which details the parade, the prizes, the float offer and other important information here:
Information Pack about the 2017 Westgate Santa Parade
Entry form for floats or walking groups (printable copy) OR (online form)
The form to complete for the opportunity to receive free Trailer Hire for your float